Radio
Leroux Brothers, Inc.
1369 Glover Road
Barton, VT 05822
toll-free 1.800.420.4330
local 1.802.525.4330
fax 1.802.525.3116
Proud member
of the Barton Chamber
of Commerce.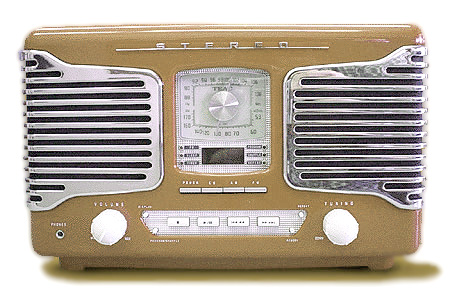 At Leroux Brothers, we've had a great deal of fun in the creation and recording of our long-running, "regionally infamous" radio series. Besides getting the word out about the quality of services we provide here, we've been able to share a bit of humor, directed mostly at ourselves—but also at life itself.
For your listening pleasure (or displeasure!) we have converted all our radio spots into web friendly, but lower fidelity MPEG Level Three (MP3) files. To those of the faithful who have enjoyed our ads on the airwaves of Northern New England, we thank you for your kind words of support!
(click on each title to listen, or right click and "save as" for later listening).
"We'll post more as we make 'em." - Dale & Ron
#1.July 2000 "Leroux Brothers Theme Song"
#2.July 2000 "Leroux Brothers Challenge"
#3.July 2000 "What Does It Mean?"
#4.November 2000 "Target Shootin' Contest"
#5.November 2000 "Counting Feathers"
#6.November 2000 "Can You Be Polite?"
#7.June 2001 "Free Snow!"
#8.June 2001 "Exploiting our Kids_01"
#9.June 2001 "Modern Art"
#10.November 2001 "Fresh Breath Contest"
#11.November 2001 "Loopy Johnson, Daredevil"
#12.November 2001 "Fires of Hell Chili Contest"
#13.May 2002 "Exploiting our Kids_02"
#14.May 2002 "Exploiting our Kids_03"
#15.May 2002 "Genius Quotient"
#16.November 2002 "Bottling Summer Air"
#17.November 2002 "Bodily Noises Contest"
#18.November 2002 "Winner, Bodily Noises"
#19.May 2003 "Mechanical Flower Bloomer"
#20.May 2003 "Camping Equipment"
#21.May 2003 "New Musical Instrument"
#22.September 2003 "Perpetual Motion"
#23.September 2003 "Spanking Machine"
#24.September 2003 "Big Rig Repair Bay"
#25.February 2004 "The Electorvator"
#26.February 2004 "Mister Robonuts"
#27.February 2004 "Auxiliary Tranny Coolers"
#28.August 2004 "Nuts & Bolts Kid's Game"
#29.August 2004 "Pancake-inator"
#30.August 2004 "The Flying Doormat"
#31.December 2004 "Leroux Web Site"
#32.December 2004 "Ronny's Holiday Song"
#33.December 2004 "Plow Trucks"
#34.April 2005 "Methane Powered Mud Packer"
#35.April 2005 "Leroux Zucchini Cannon"
#36.April 2005 "Return to Normalcy"
#37.February 2006 "Snow Cannon"
#38.February 2006 "Dance Partner"
#39.February 2006 "Plow Stress Management"
#40.September 2006 "The CO2minator"
#41.September 2006 "Metal Detector"
#42.September 2006 "Rock Around the Clocker Rocker"
#43.April 2007 "Hondas and the Tokyo Drift"
#44.April 2007 "It's Honderiffic!"
#45.April 2007 "DoingOurPart"
#46.April 2007 "Stimme mit riesigen Kugeln"
#47.February 2008 "Honda Kids"
#48.February 2008 "Soduku-Lerouku"
#49.February 2008 "Portable Wind Turbines"
#50.September 2009 "M&M Shucker"
#51.September 2009 "Kelp for Cree Mees"
#52.September 2009 "Buddy Launcher"
#53.September 2009 "Sugar House Heaters"
#54.September 2009 "Aerial Tomato Planter Rocket"
#55.September 2009 "Universal Translator"
#56.November 2011 "The Bee Accelerator"
#57.November 2011 "Laser Controlled Pot Hole Filler"
#58.November 2011 "The Egganator"
#59.November 2011 "Hybrid Baseball Launcher"
#60.November 2011 "Defense Defumer"
#61.June 2012 "Economics"
#62.June 2012 "Craftsmanship"
#63.June 2012 "Chuckletron3000"
#64.October 2014 "Fireside Chat"
#65.October 2014 "Siri"
#66.October 2014 "Ingredients"
#67.October 2014 "Mysteries Of The Universe"
#68.October 2014 "Road Conditions"
#69.October 2014 "Full Service"
#70.December 2014 "The Dr. Dale Show, Spinning"
#71.December 2014 "The Dr. Dale Show, Low Range"
#72.August 2016 "The Dr. Dale Show, Shaft Vibration"
#73.August 2016 "The Dr. Dale Show, One-Stop Shop"
#74.August 2016 "The Dr. Dale Show, Loud Exhaust"
#75.August 2016 "The Dr. Dale Show, Rotate Your Tires "
#76.August 2016 "The Dr. Dale Show & Gardner, Drive Shafts"
#77.August 2016 "The Dr. Dale Show & Gardner, Transmissions "
#78.August 2016 "Laser Power Apple Corer"
#79.August 2016 "Pneumatic Power Planter"
#80.August 2016 "Rodent Rail Gun"


The Rich Esposito Series...

#1. "Like Performing Surgery"
#2. "Artisans of Transmissions"
#3. "Practicality Revisited"